Why not go simple this Easter? No need to bother with fussy details when you can tell these are bunnies just by their long floppy ears, right? They couldn't be easier to make with just a handful of supplies. Hippity-hop to it!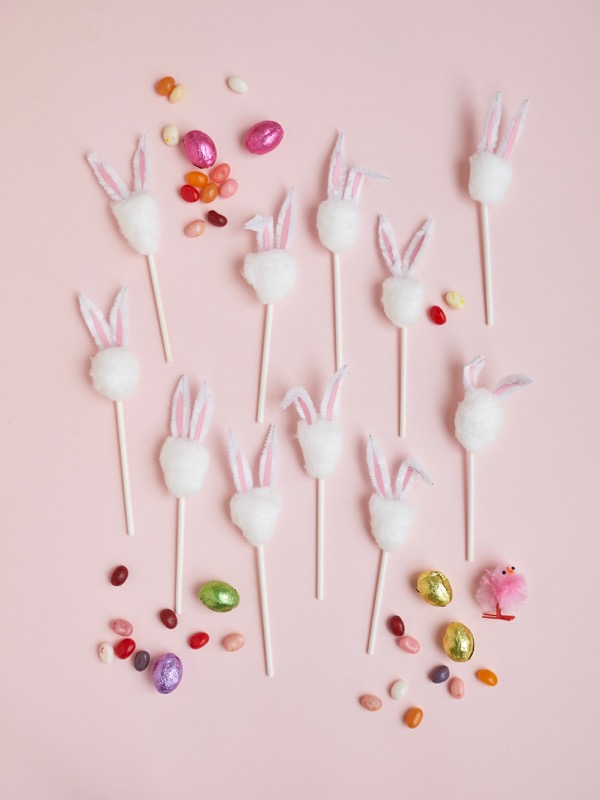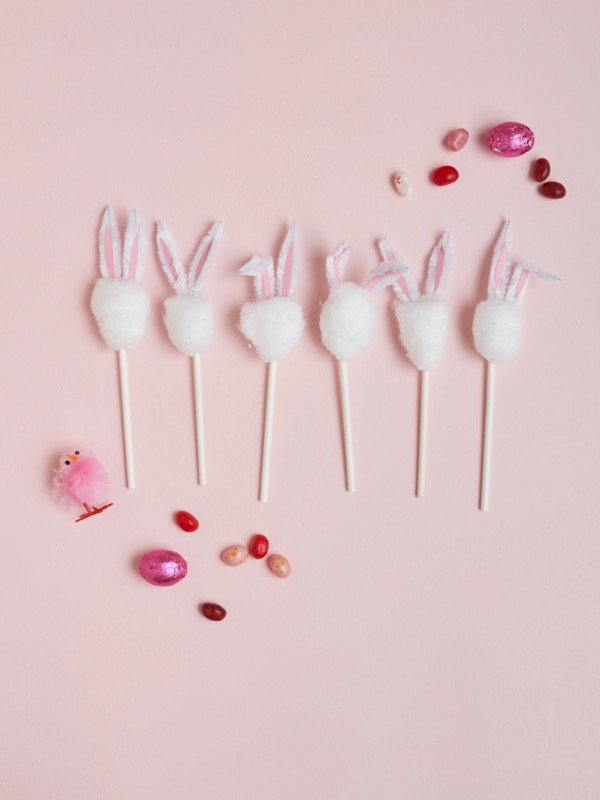 Materials needed: cotton balls, 4″ cake pop sticks, white bump chenille pipe cleaners, scissors, pink card stock, hot glue gun
Step 1: Using hot glue, attach a cotton ball to a cake pop stick.
Step 2: Cut out the bumps of the white pipe cleaner to make ears, and attach two to the top of the bunny's head.
Step 3: Cut out two very thin curved slivers out of the pink card stock, and using a tiny amount of hot glue, attach them to the center of each ear.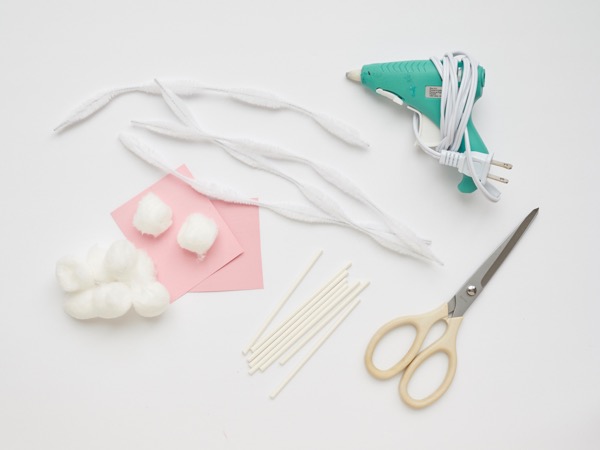 Photography by Benton Collins