Father's day is right around the corner. Luckily, we have this super easy DIY that you can make in no time at all! Tiny bow ties lend themselves to tiny hands so get the kids involved! You can even customize the shirt and bow tie to your dad's favorite outfit!
Materials Needed: Farfalle pasta, acrylic paint, paintbrushes, hot glue gun
Step 1: Paint a piece of bow tie pasta with a base layer of acrylic paint. Let dry completely.
Step 2: Add a pattern (we did a mix of polka dots and stripes) to the bow ties with a thin paintbrush in a contrasting hue.
Step 3: Hot glue the colorful bow tie to a handmade card for added Father's Day flair. We glued some to origami shirts and punny cardstock cards. You can find a printable for the patterns used on our shirts here!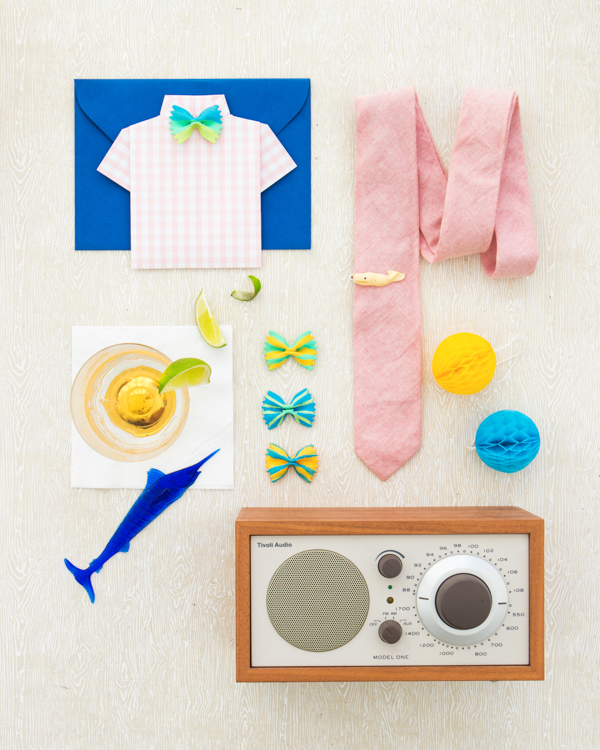 Photography and Styling by Naomi Julia Satake
Crafting by Justine Pon
SHOP THIS POST: Oar Drink Stirrers, Swordfish Drink Stirrers, Mini Honeycomb Balls, Squiggle Gift Wrap, Sticks Gift Wrap, Ribbon