At Oh Happy Day, we're a little obsessed with marbling because it's such an easy and super-fast way to create something truly striking and decorative (see our marbleized ribbon and marbleized party hats). Today we thought we'd give our mini cotton bags a try. Thrilled with the result, we filled them with Lindt Chocolate goodies and turned them into an advent calendar!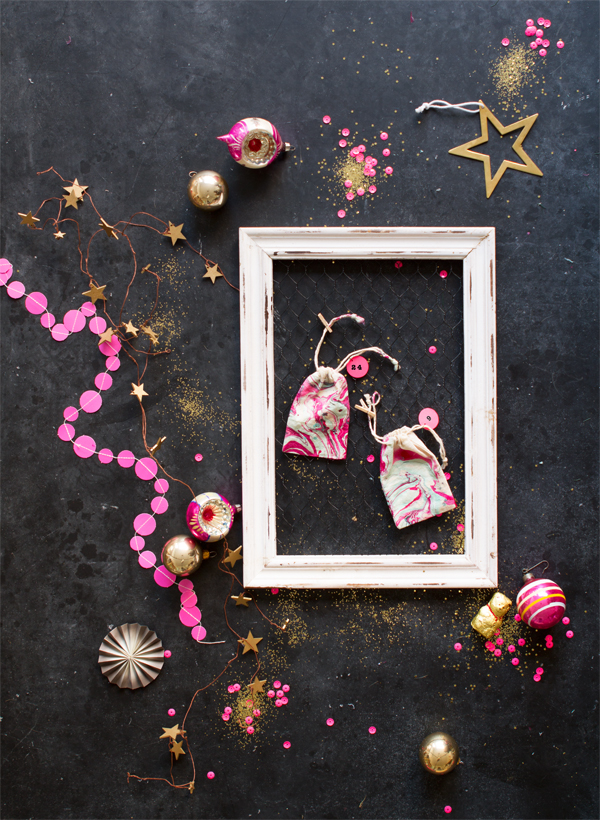 To do this easy DIY, you'll need: cotton pull bags, water, a large tub, at least 4 colors of new nail polish, cotton ribbon
, skewers
, scissors
, acetone nail polish remover
(for clean up), optional: gloves
(so you don't get nail polish all over your hands).
Then, follow THESE instructions to marble directly onto the bags. You'll need to let them dry overnight, but they should be ready to use the next day. Fill them up with treats and trinkets. We filled ours Peppermint Lindt LINDOR Truffles, miniature LINDT BEARS and miniature LINDT GOLD REINDEER!

Crafting by Alison Piepmeyer