On Valentine's Day, we like to be heart to heart with our loved ones. Let's show that too! Grab some paper and put heart on heart on heart on heart to make the easiest (and loveliest) garland ever seen.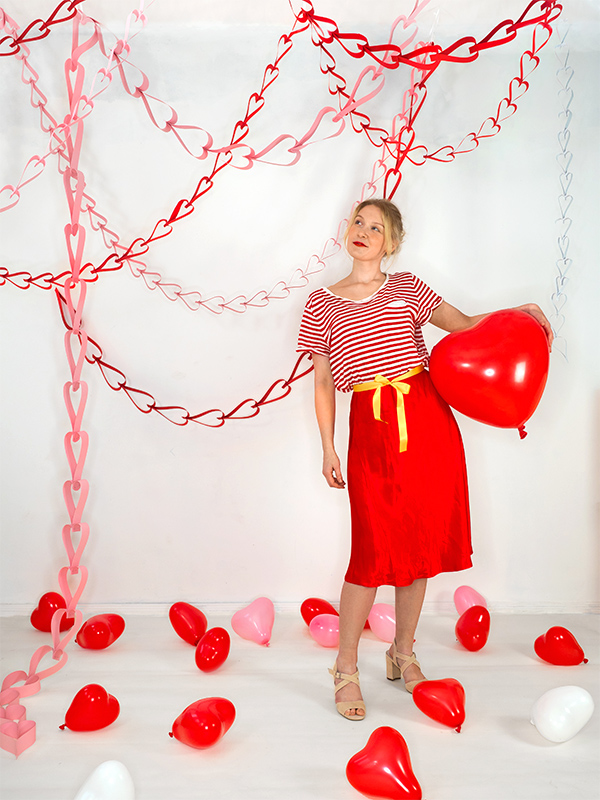 Materials needed: cardstock in red, pink and white, a large ruler, cutting mat, rotary cutter or other cutting tool, stapler
Step 1: Cut strips of cardstock, which all have the same width (at least 3-4 centimeters). The bigger the hearts, the wider the strips should be.
Step 2: Shorten the paper strips to the same length. 15-20 centimeters is best.
Step 3: Tack two paper strips together at one end.
Step 4: Now bend the paper strips over to form a heart shape.
Step 5: Hold the ends together at the bottom and place two new paper strips. Staple everything together.
Step 6: Repeat steps 4 & 5 until the garland is as long as you want it.
SHOP THIS POST: 6" heart balloons, 11" heart balloons
Crafting and photography by Julia Tramm.