I love giving friends and family just a tiny little something on Valentine's Day to say, "I love you!" These bottles may be miniature, but the sentiment is big. You could also fill the bottles with heart confetti, if you don't wish to give candy.?Happy Valentine's! ?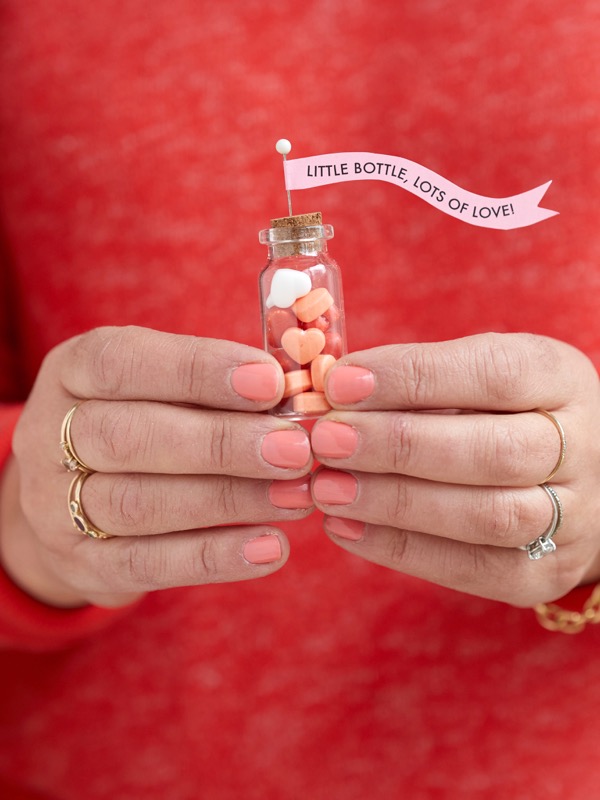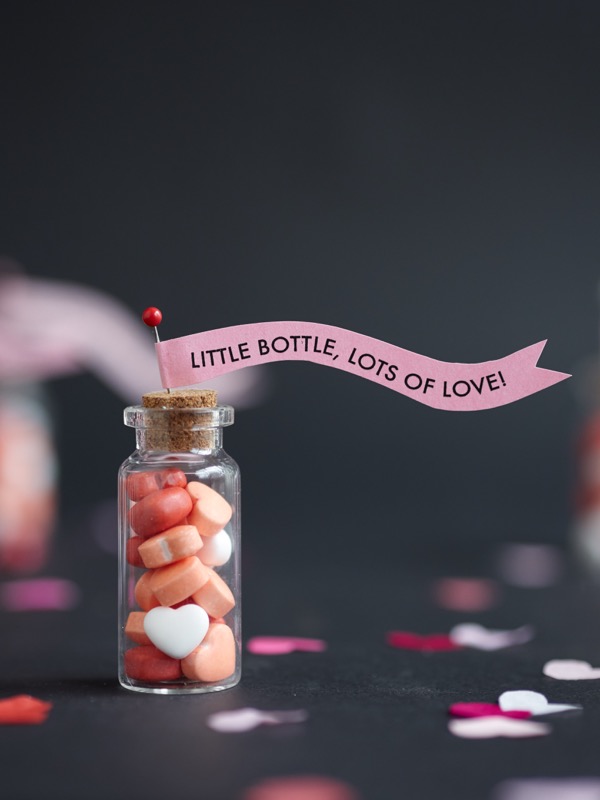 Materials needed: miniature glass bottles, paper, Mini Bottle Tags Template, straight pins, scissors, glue.
Step 1: Download, print out and cut out mini bottle tags. Be sure to cut out just inside the lines.
Step 2: Glue the tag to the top of the straight pin, wrapping the paper tightly around the pin.
Step 3: Fill the mini bottles with tiny heart candies, plug the cork lid back in, and insert the straight pin into the top of the lid.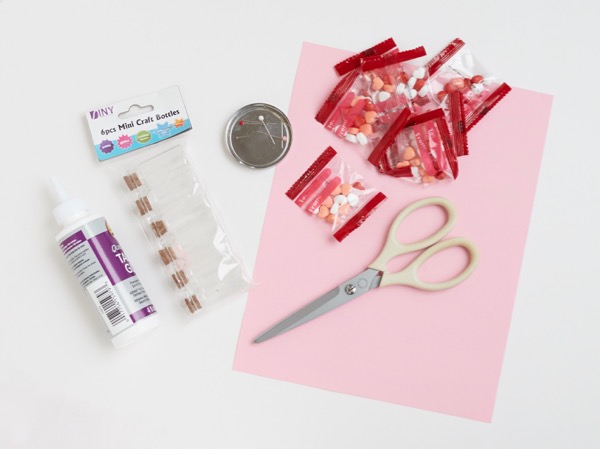 Photography by Benton Collins.