Did you know January 20th is Penguin Awareness Day in the US? Celebrate these cute, quirky, flightless birds with a favor bag sporting a big, white, honeycomb belly. And just for fun, a joke courtesy of my penguin-loving son: Question: What's black and white and black and white and black and white and black and white all over? Answer: A penguin rolling down a hill. 🙂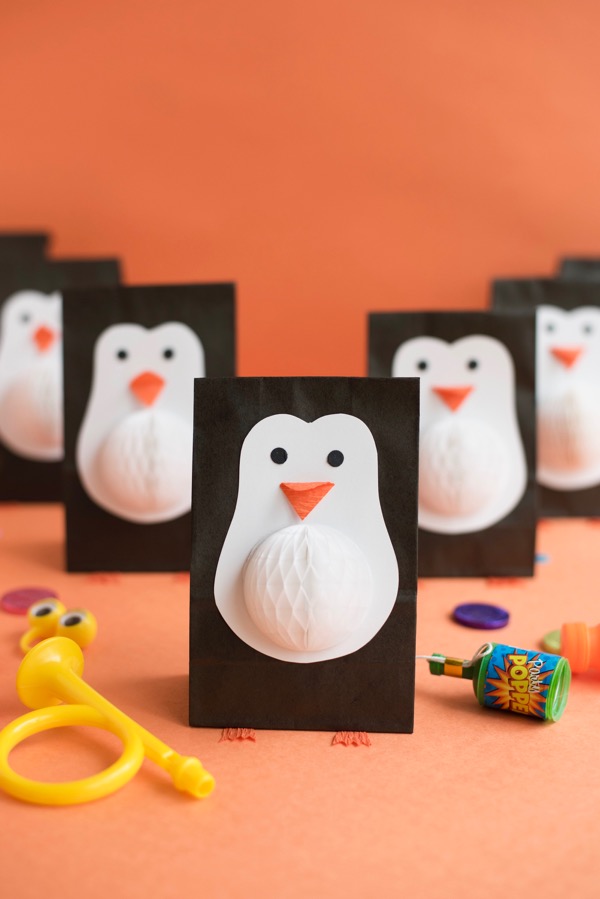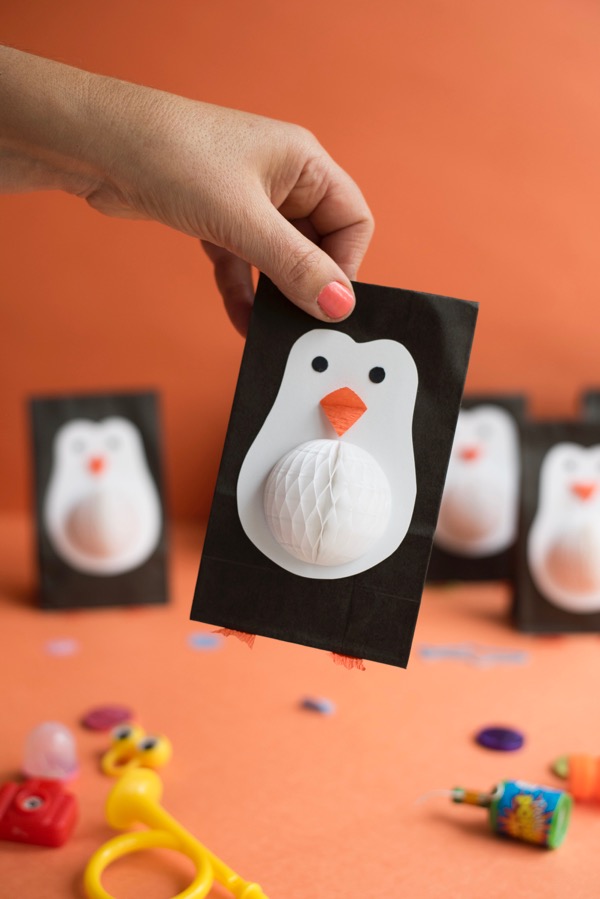 Materials needed: small black favor bags (3 ½" x 6 ½"), white cardstock, penguin favor template, white 2" honeycomb balls, hole punch, black paper, orange crepe paper (or orange paper), scissors, glue, double stick tape, pencil.
Step 1: Download and print out the penguin favor template. Cut out the belly, beak and foot.
Step 2: Trace the belly onto the white cardstock, repeating to get as many as you will need. Cut them out.
Step 3: Glue the belly to the bag about 1" from the bottom.
Step 4: Punch out two black circles with the hole punch, and glue to the white shape for eyes.
Step 5: Trace the beak and feet onto the orange crepe paper. Cut out two feet and the beak. Fold the beak in half. Apply a very thin line of glue to the back of the beak and attach below the eyes. Attach the feet to the underside of the front of the bag.
Step 6: Open the honeycomb ball and attach to the center of the belly with double stick tape. Use a pencil to get the honeycomb ball to stick down without crushing it.
Step 7: Fill with treats, fold the top of the bag over and secure with tape.
Photography by Tim Gibson