This hairstyle is inspired by the french twists of the Cacharel FW 13 look book. I feel like this classic hairstyle is a must-know for anyone. I have a variation of it in my book The Art of Hair. I think it looks great when it's a little messy and worn with a red lip.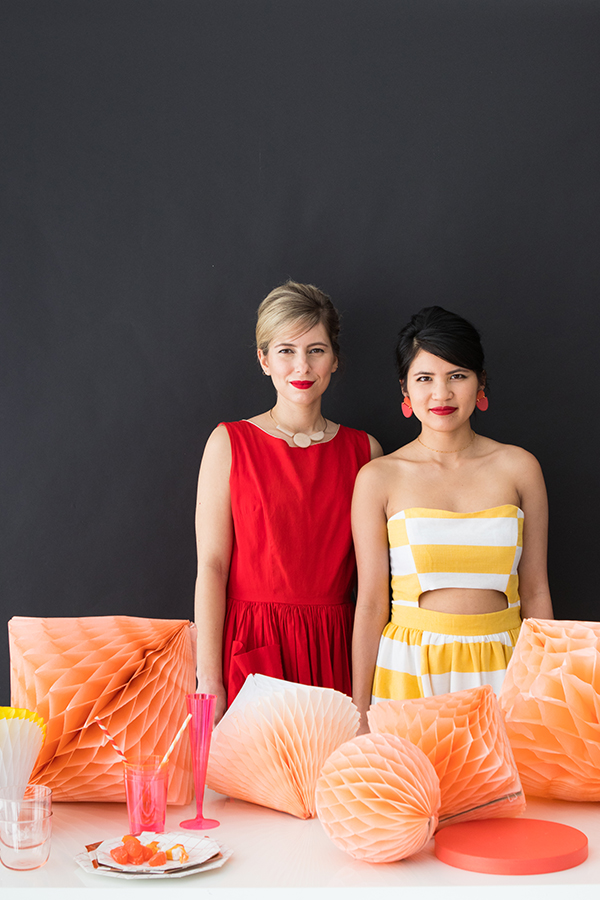 Materials needed: hairspray, dry shampoo, dry texture spray, mason pearson brush (here's a decent knockoff), small boar-bristle finishing brush, bobby pins, hair pins
Step 1: Liberally apply dry shampoo and dry texture spray throughout your hair and brush it in to disperse it throughout your hair. Create a bang-like section side part that will sweep over your forehead. The rest of your hair will go back away from your face.
Step 2: Use your Mason Pearson to backcomb the roots your hair throughout your head. This will create texture, volume, and make your hair more malleable so you can easily style it and pin it up. Begin with the hair that will sweep over your forehead and use your brush to backcomb the roots a little. Don't worry about it looking ratty because we will smooth out the surface later.
Step 3: Take the hair at the crown of your head and do the same but this time backcombing towards the back of your head.
Step 4: Divide your hair in half in the middle back of your head and take tall 1" wide vertical sections and backcomb the roots as well. Continue backcombing equal sized sections and work your way over to one side of your head. Repeat on the other side.
Step 5: Take your small finishing brush and smooth out the surface of your hair. You want to keep as much of your backcombing as you can but just smooth the surface enough so it doesn't show. Brush your bang section so it swoops over your face a bit and brush the rest so it all goes back in the direction that the twist will be.
Step 6: Gather all of your hair just off center in the middle back of your head and use three of four strong bobby pins (I love these) to pin in a line going up the middle back of your head. Your twist will lay on top of this line.
Step 7: Now you're going to do your french twist. Gather all of your hair and hold about 2 inches off your scalp. It will be easier to twist if you're grasping it with your thumb and index finger closest to your scalp (as opposed to having your pinky against your scalp). To create the twist, rotate your wrist towards the bobby pins so your palm faces up. This motion will pull most of your hair taut against your head, with the ends hanging loose and pointing downward.
Step 8:  You'll sense a pocket underneath your thumb and index finger. While still holding onto your hair in the twist, use your other hand to twist the loose ends that are hanging down (if you have short hair there might not be any loose ends) and start tucking your hair into the pocket.
Step 9: Make sure the twist is long and skinny, lengthening it so it just covers the bobby pins. You're now ready to pin it in place. If it doesn't look or feel right, let go and twist again, it might take a couple tries.
Step 10: Continue holding onto the twist with your dominant hand and starting at the nape of your neck, insert small hairpins horizontally right next to each other into the twisted underside. Let go of your twist when your it feels secure and adjust the front so the bang-like section is sweeping over your forehead. Spray hairspray to lay down any major flyaways, although I always like a little texture, because it keeps it from looking too uptight.
Art Direction by Kendra Smoot
Photos by Paul Ferney for Oh Happy Day