Summer may be on its way out, but we're hanging on as long as we can! We were inspired by our fruit wedge bunting DIY to create a smaller version, perfect for adorning drinks or summer barbecue snacks! Just print out our design, stick it on these party fans, and you're good to go! Psst… click here for more fruity party inspiration!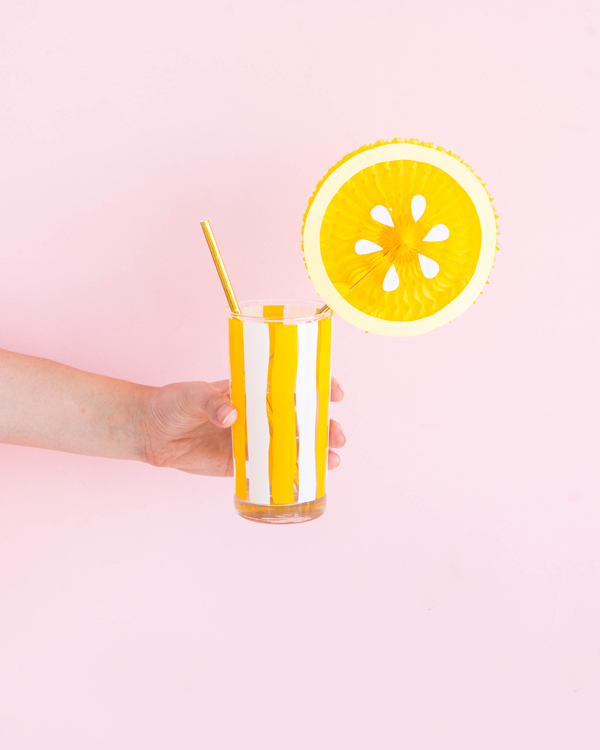 Materials needed: Fan Party Picks, Fruit Picks Printable, cardstock (in white, yellow, and orange), scissors, pencil, hot glue gun
Step 1: Assemble the fan party picks.
Step 2: Download and print the fruit picks printable, then cut out the designs with scissors. For the lemon and orange picks, trace the circular rind onto yellow and orange cardstock and cut out. 
Step 3: Attach to the face of each party pick with a bit of hot glue. So easy!
Crafting by Justine Pon