Rodarte fashion shows always have the best hair. Odile Gilbert, who is a total hair icon and one of the most renowned female hairstylists in the fashion industry, always creates the most beautiful looks. This hairstyle for Rodarte's FW 11 show doesn't disappoint. Learn how to recreate this look for your next party below! (PS – See more Oh Happy Hair Day posts right here!)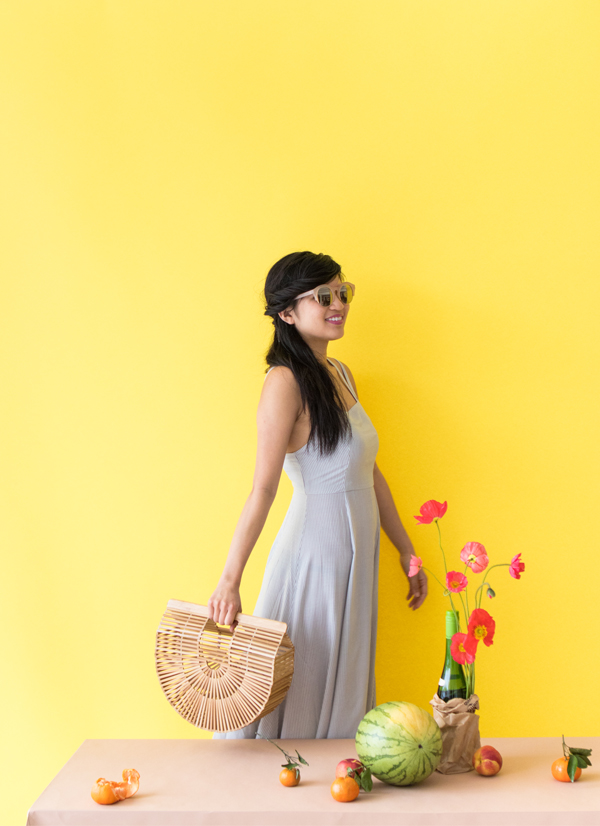 Materials needed: mousse, texturizing pomade, lightweight hairspray, blow dryer, small sectioning clips, small elastics
Step 1: Start off with a deep side part and apply mousse all over. Blow dry the mousse into your hair by scrunching it in with your hands. When the top layer is all dry, twist a bang-like section of your hair and pin it into a little pin curl. Continue blow drying the rest of your hair.
Step 2: Remove the pin curl and spray it with hairspray. Gather all of your hair over to the side that is opposite your part.
Step 3: Next, you're going to take a couple minuscule sections of hair from both sides of your head and braid them which will hold your hair over on this side of your head. To do this, first take your first small section of hair from right behind one of your ears and pin it out of the way. Take an equal section of hair from behind your ear on the other side. Now unclip the first section and bring them both together over behind your ear to the side opposite your part and fishtail them together. Use a clear elastic to tie it off after braiding about 3 inches of hair.
Step 4: Use some texturizing pomade to add a little shine and separation. Pull out a few bits here and there throughout your hair.
Art Direction by Kendra Smoot
Photos by Paul Ferney for Oh Happy Day