This is a simple and sweet little place card and favor combination, perfect for a bridal or baby shower. If you're not having a sit-down meal, just place the macarons on a bowl or tray and offer them to guests on their way out. Since macarons are a fragile cookie that go stale quickly, these are best made right before the event, if possible.
Materials needed: macarons, cellophane wrap, ribbons, scissors, tape, parcel tags, pen (or marker or watercolors), twine.
Step 1: Cut a 5 – 6 inch strip of cellophane.
Step 2: Carefully wrap the macaron in cellophane and tape the backside.
Step 3: Cut two 6-inch lengths of ribbons, and pinching the sides of the cellophane together to create a candy shape, tie each side tightly with the ribbons.
Step 4: Trim any excess cellophane off each side of the macaron.
Step 5: Write your guests name on the tags.
Step 6: With a few inches of twine, attach the tag with your guests' names written on them.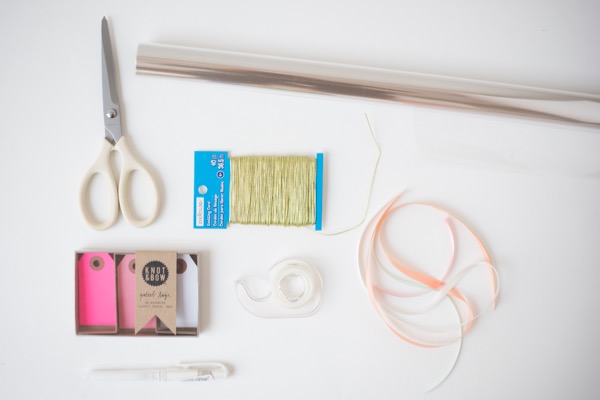 Photography by Tim Gibson