Can you believe it's already March? St. Patrick's day is just around the corner so why not send your friends a "charming" little note with this cute watercolor rainbow stationery? These notecards and envelopes are easy make and will put some sunshine in anyone's day!
Materials: Printable Watercolor Rainbow Stationery, 8.5 x 11 white card stock, straight edge, scissors (or kraft knife), glue, bone folder.
Step 1: Print out Printable Watercolor Rainbow Stationery on a 8.5 x 11 white card stock.
Step 2: Score all of the indicated fold lines on the envelope & card.
Step 3: Cut out the card & envelope with scissor (or kraft knife).
Step 4: With the bone folder, fold the scored lines of the card & envelope.
Step 5: Glue the backside of the envelope in position (pictured in photo).
Step 5: Write your friends & family a nice note and let them know how charming they are!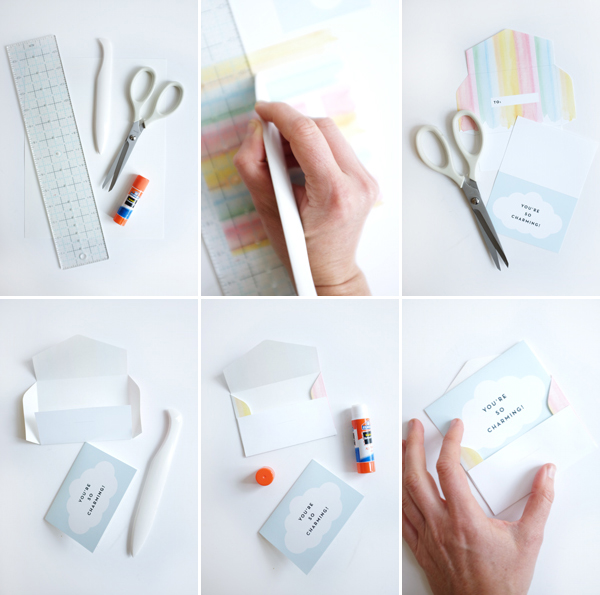 Happy St. Patrick's Day!