Can you believe 2015 is almost over? It's time to get ready for the New Year with these fun 2016 calendar cubes! These cubes are the perfect thing to stack on your desk instead of a traditional calendar. You can also use them as gift packaging or hang them from your Christmas tree. These playful little boxes are the perfect way to get ready to ring in the New Year!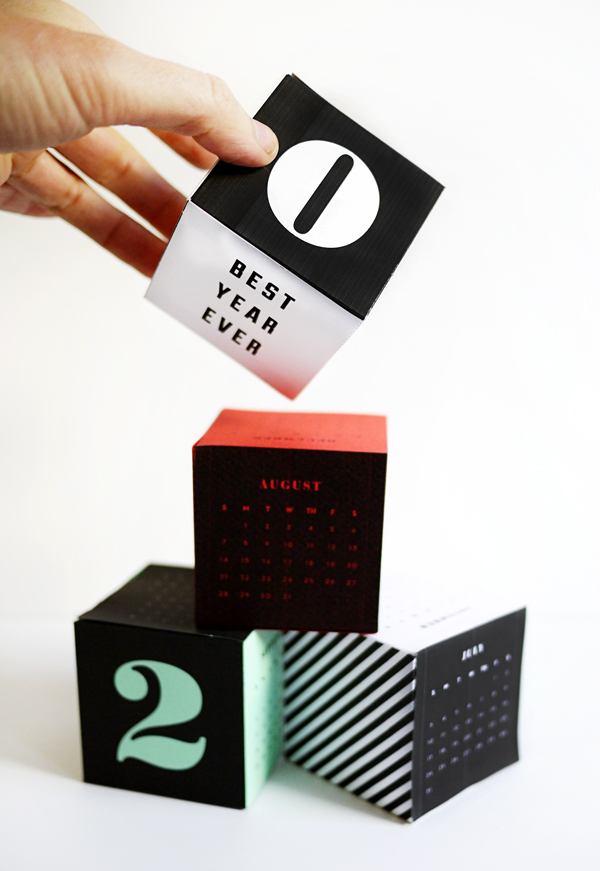 Materials: Printable 2016 Calendar Cubes, 8.5 x 11 white or colorful card stock, scissors, bone folder, double-sided tape, ruler or straight edge.
Step 1: Print out the Printable 2016 Calendar Cubes on a 8.5 x 11 white or colorful card stock.
Step 2: Cut out each cube using scissors (or a kraft knife).
Step 3: Score all of the edges of the cube that will be folded using a straight edge & bone folder.
Step 4: Once scored, use the bone folder to fold all scored edges.
Step 5: Assemble the box by putting double-sided tape on the tabs and making a box shape. You can also use glue if preferred.
Step 6: Seal the box with glue or tape or leave it open to fill with a New Years treat!