We've partnered with Old Navy to show some gift wrap inspiration. I went to Old Navy last week and picked out some cute socks and accessories that would make great gifts and our genius art director, Amy Moss designed some gift packaging around them. I love the idea of making the wrapping as beautiful as the gift.
We found special boxes, little ornaments, pretty tissue filling and confetti, then we topped each box off with pretty ribbon and a special tag.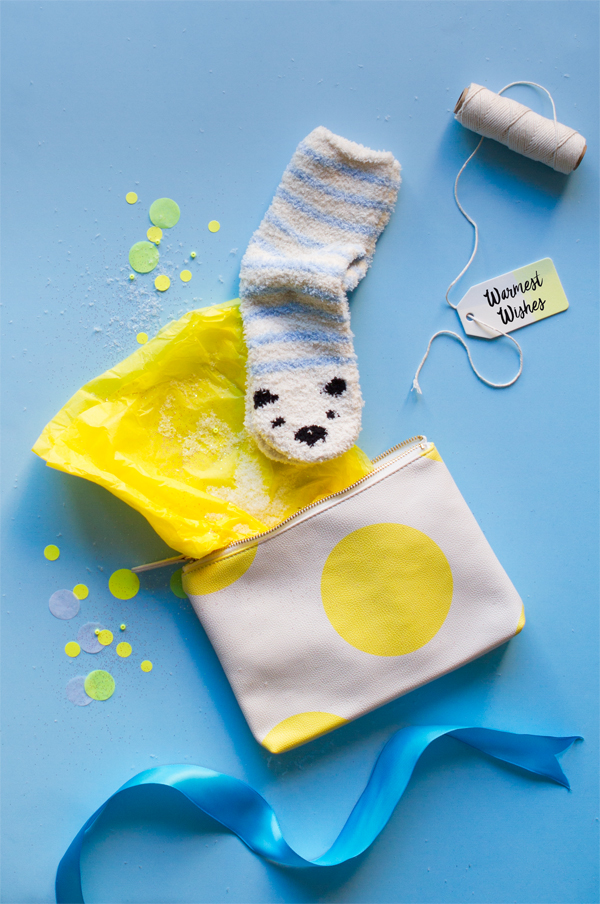 Find all socks here and bags here
This post is sponsored by Old Navy. 
Styling and photography by Amy Moss.