I recently planned a girls trip to Iceland. We technically called it a "Divorce Trip" because a couple of my friends were getting divorced and we wanted to plan something fun they could look forward to. (On a sidenote: I'm a big believer in this–It doesn't have to be an overcomplicated international trip, you can plan a hiking trip or an easy weekend staycation–but when I'm going through a tricky time giving myself something to look forward to is so important.) We did a recap on Ashlynn's podcast right here.
Jen who works with me at Oh Happy Day loves research and helped me plan a great itinerary. We decided to go all the way around the island which meant we did a lot of driving. I think if your trip is ~10 days or less I probably would just cover half the island so you can spend more time hiking and sitting in hot springs. But I really enjoyed seeing everything and it was honestly one of the best trips of my life.
I'm putting a version of our itinerary below but I thought I would highlight my Seven Favorite Experiences as well.
7. Klettar Tower. Jen found this funny lighthouse to stay in. It was seriously my favorite thing. If I ever come back with my family, I would stay here again for a few nights. The whole top floor is a 360 degree windows so you can watch the Northern Lights in the winter. We loved it.

6. Vök Baths. Iceland is famous for its geothermal bath culture. We made it a goal to try as many as we could. Vök Baths was a standout experience for me for a few reasons. If you are based in Reykjavik, it is harder to get to: it is on the East side of the Island and is fairly new. The pools are very very warm (all the pools are varying temperatures) but what's amazing is they are built on a cold lake. So you can jump from the pier into the freezing water and get out and get in the hot water. I generally dislike any form of cold water and I didn't realize how much I would love it. If you're on that side of the island, don't miss it.

5. Volcano. There isn't always an active volcano in Iceland but luckily there was one when we were there. It was so breathtaking to see the earth being formed. It was truly one of the coolest experiences of my life. We splurged on a helicopter ride and landed close by but usually there are options to hike there as well.

4. Kolaportið Flea Market. Reykjavik isn't a large city but I always check for flea markets wherever I'm traveling to. This one is open on Saturdays and Sundays and was so fun to shop. It isn't big and smells a little funny but I got some treasures and souvenirs to take home to my family. I loved it.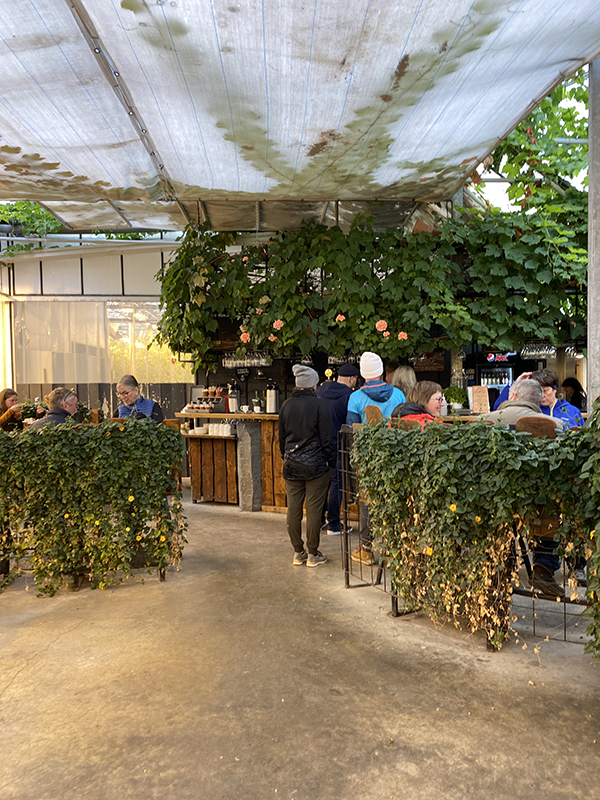 3. Friðheimar Tomato Greenhouse. My friend Heather told me about this place. The majority of Iceland's fresh produce is grown in greenhouses. This place turned its greenhouse into a restaurant. It is such a cool atmosphere. It was one of our favorite meals of the whole trip.

2. Matur og Drykkur. The last night of the trip we got reservations here. It was excellent. The cocktails and the meal were wonderful. Highly recommend.

1. Hot Springs. We tried a lot of geothermal pools and even stopped at some local community pools. It was so fun. Highly recommend planning your trip around it.
Here is a sample of our itinerary.