The evenings are long and you don't know what to do? Let me tell you: Binge watching is so over, fringe crafting is the new thing! The ribbons dance hypnotically with every breeze. The rustling is as soothing as the sound of the sea. And the colors will boost your mood in just a second. Is there more to say? But watch out: once you start, you can't stop.
Here is how we started…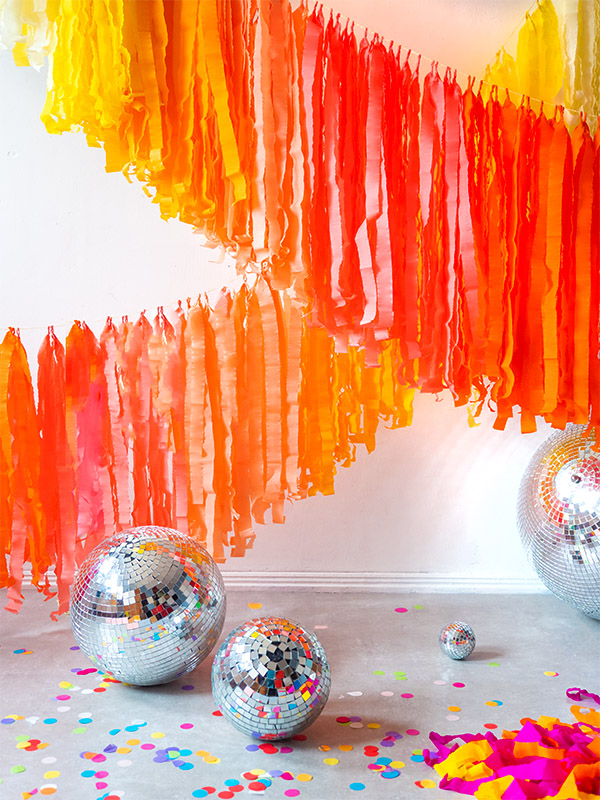 Materials needed: crepe paper in any color you like, strong twine, large scissors.
Step 1: Cut the crepe paper into strips, which are about 3 centimeters wide.
Step 2: Roll out one strip at a time and cut it in the middle. Lay both strips on top of each other and twist the middle.
Step 3: Lay the twisted part over the twine and twist the long ends again, so that it's fixed.
Crafting, styling and photography by Julia Tramm.