Who's ready for game day?! I'm not going to lie, my favorite part of getting together to watch football is the snacks! There's something so relaxing about kicking back, enjoying a game, and munching on delicious bites. Today, we're excited to partner with Snack Factory® Pretzel Crisps® to show you how to create one of our favorite party hacks: the cheeseboard! We even made a little video to show you how it's done. Scroll through to check it out!
The key to a good cheeseboard is to have a variety of flavors and texture. Add sweet, salty, crunchy, and creamy. To start, we chose a few good cheeses that are hard, semisoft, and soft. We've found that pre-cutting some of the cheese makes for easier snacking! For crackers, we like using Snack Factory® Pretzel Crisps® because they're light, flavorful, and are perfect for dipping and piling on toppings. The flavor is neutral enough that they can pair well with anything!
To customize your cheeseboard for game day, we like adding some of our game-watching favorites like guacamole and hummus that can be mixed in with the rest of the plate. You could also add queso or bean dip if that's your jam. Pile on fresh fruits and veggies, meats, and dried fruit and nuts to add a nice mix and round out your board. Finish off with a little bit of greenery as a garnish and you're good to go! No matter how your team does, at least your game snacks will be #winning!
This post is sponsored by Snack Factory® Pretzel Crisps®.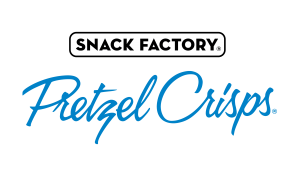 Photography and Video by Paul Ferney
Styling by Sarah Kate Price