With the current popularity of gingham, we thought we'd try our hand at another washi tape backdrop and create a party around the classic pattern. Gingham is traditionally synonymous with picnics and the outdoors and so, borrowing from these themes (and a little from Wes Anderson's Moonrise Kingdom!) I styled out a bright and colorful indoor s'mores party! Take a look…
Washi tape backgrounds can be a little labor intensive but the results are always striking! PERFECT for a photo booth backdrop. We used this cute Hibachi Set for the indoor s'mores, incorporated our colorful fiesta baskets and spray painted acorns to create a wonderful rainbow tablescape. These classic lanterns are a must and it's always fun to add touches of vintage items and interesting curios like this blue slingshot, Frederick and Mae rainbow playing cards and Scalamandré zebra napkins.
Finally, for the s'mores we opted for Le Petit Ecolier cookies for something a little fancier.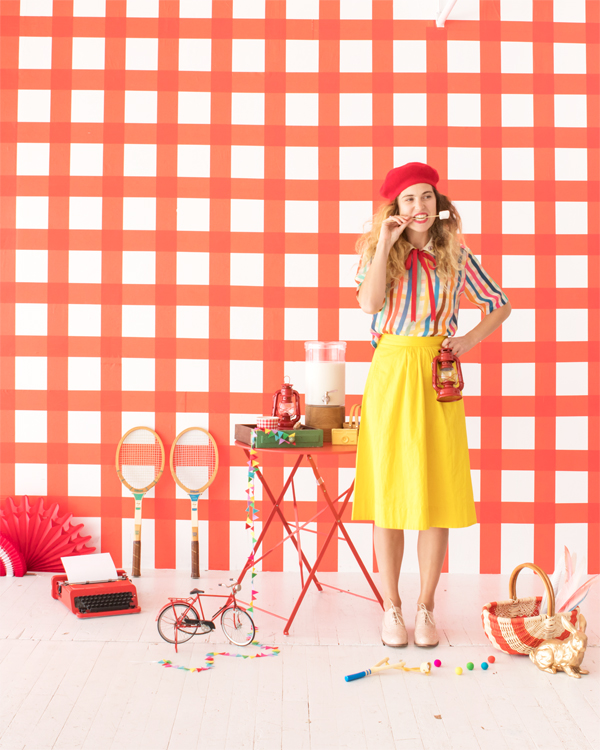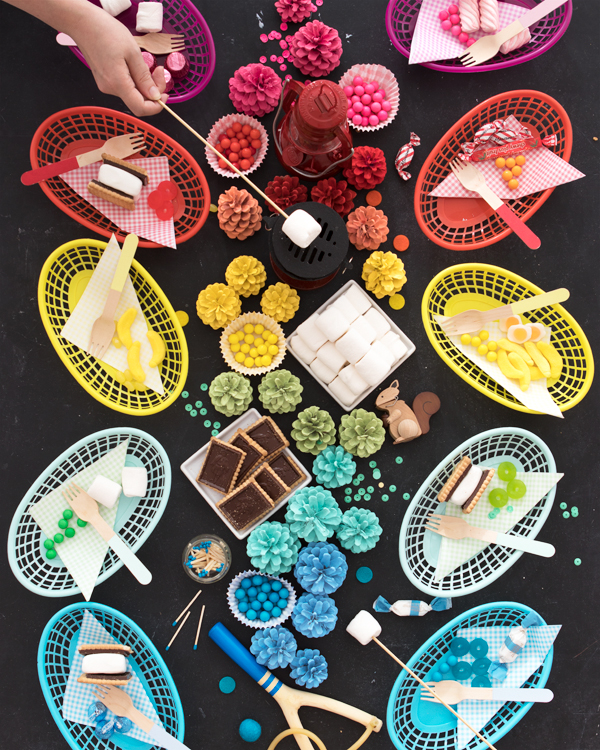 Gingham Wall
Materials Needed: Large Washi Tape (in coral), scissors
Step 1: Apply a vertical strip of washi tape from ceiling to floor onto the wall. Cut the end with scissors.
Step 2: Repeat with more vertical strips of tape, leaving 6 inches between each.
Step 3: Add horizontal strips of washi tape across the wall, leaving 6 inches between each piece. Repeat until the grid-like pattern is complete.
SHOP THIS POST: Zebra Napkins, Fiesta Baskets, Cutlery, Lantern, Slingshot, Playing Cards, Hibachi
Crafting by Justine Pon