Who's ready for Father's Day this weekend? I don't know about you, but I always have a difficult time finding something for my dad. What do you get the man who has everything? Make him a package of all his favorite treats, of course! Finish it off with lumberjack printable packaging and you're set. All you need is a quick stop by the grocery store and a few minutes with the printer. SO EASY! Your dad (and his tummy) will thank you!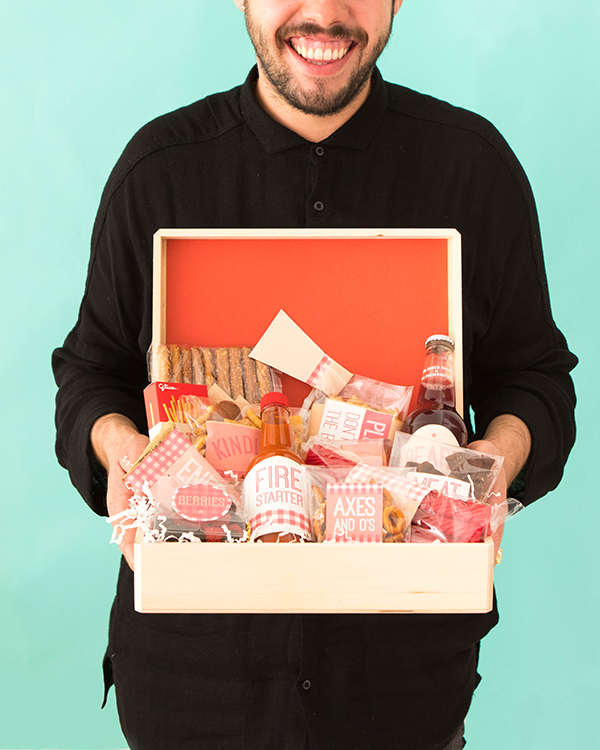 Materials Needed: Lumberjack Labels Printable, full sheet labels, scissors, cellophane bags, plastic boxes, variety of dad's favorite snacks
Instructions:
Step 1: Collect all of your Dad's favorite treats. We used gummy bears, chex mix, soda, bear graham crackers, hot sauce, jerky, a protein bar, licorice, haribo berries, a box of pocky.
Step 2: Print the printable onto the full sheet labels and cut out the individual tags.
Step 3: Transfer the treats to different size bags and boxes. Then, attach a label to each little package. Gift dad with a sweet surprise on Father's Day!