My favorite thing about this party backdrop is you only need paper to make it. One ream of paper! This wall heart is so iconic and while it's perfect for Valentines Day, the world needs lots of extra love right now.
We used a projector to make this but if you didn't have it you could probably get by without it if you're not a perfectionist. Happy LOVE day.
Materials needed: Red cardstock, gaffer's tape, projector, pencil, scissors
Step 1: Project an image of a heart onto a large blank wall.
Step 2: Tape individual sheets of cardstock onto the wall with loops of gaffer's tape until you have made a large general heart shape, filling the projected image.
Step 3: Trace the projected heart onto the paper sheets in pencil.
Step 4: Remove the traced sheets from the wall and trim with scissors. Re-attach the trimmed pieces to the wall.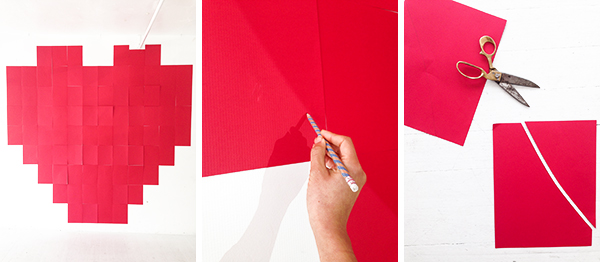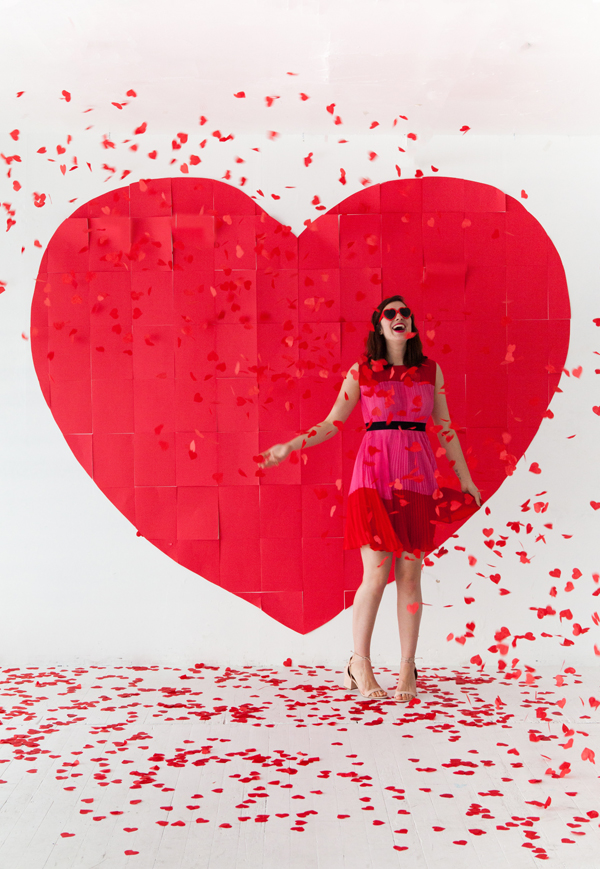 SHOP THIS POST: Giant Heart Confetti, Dress
Photos by Alison Piepmeyer
Crafting by Justine Pon