I think there's something so simple and sweet about giving a balloon as a gift. And you can make it that much more special by using alphabet stickers to write a message to express your love and well-wishes!
For this project we actually used a whole BUNCH of shiny balloons in beautiful metallic hues to create a 'poem' of sorts based on the theme "5 reasons I love you."
Continue to see more!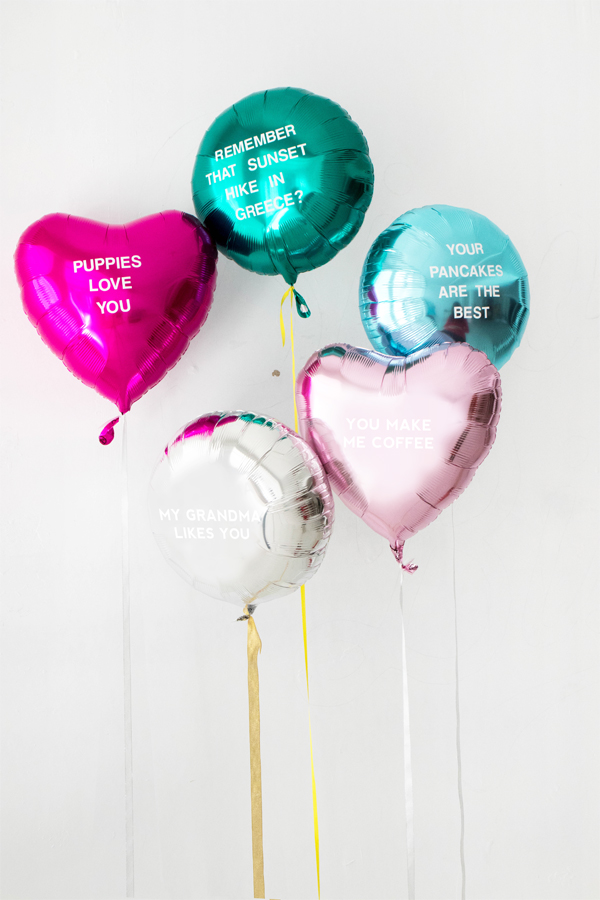 Materials needed: mylar round balloons, mylar heart balloons, helium, ribbon, scissors, masking tape, stick on letters in ¾" in white
Step 1: Inflate a mylar balloon with helium.
Step 2: Cut a length of ribbon and tape one end of it to the floor. Tie the other end of the ribbon around the tail of the balloon. This will anchor your balloon so it won't fly away while you work!
Step 3: Stick a loop of masking tape onto your work surface and place the back of the balloon on top of it. This will make it easier for you to apply the stickers.
Step 4: Use letter stickers to spell out your phrase. Lightly stick the top or bottom half of the sticker onto the balloon to allow for easy repositioning. When you're happy with the placement of your sticker, press it down fully to secure. Repeat with the remaining balloons until you have a bouquet!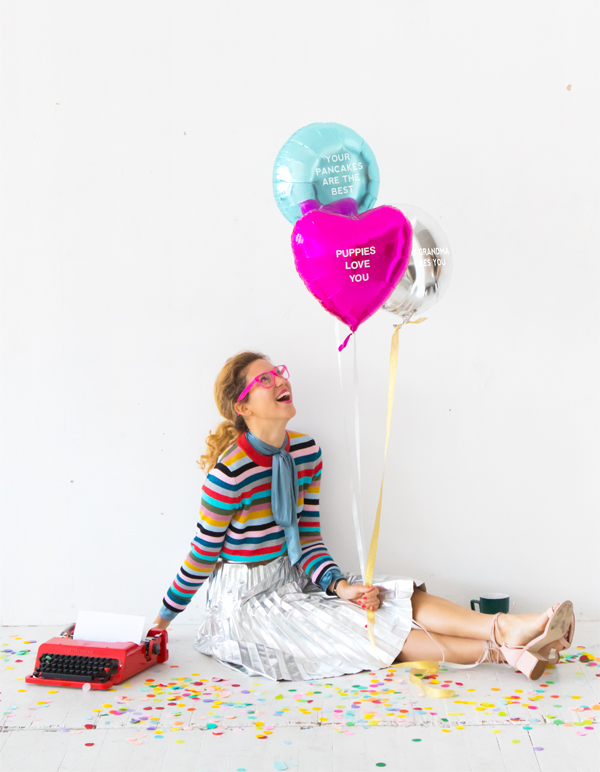 Crafting by Justine Pon