This month, I'm celebrating the change of seasons with Clover Robin, an illustrator who creates the most gorgeous cut paper botanical art.
Here's my envelope to Clover: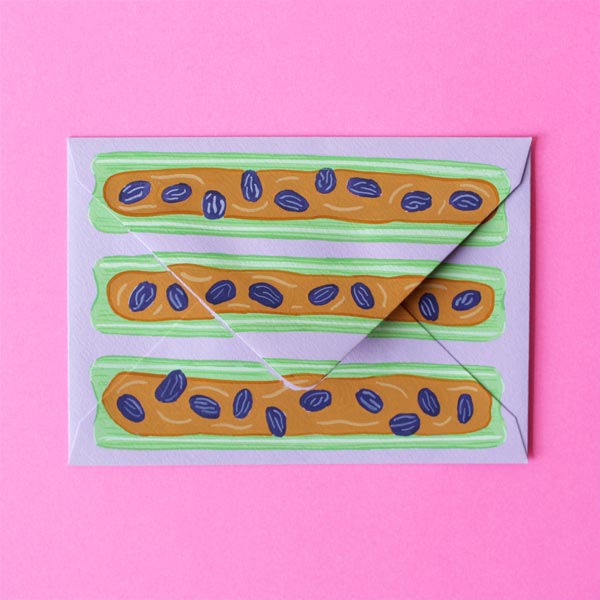 Autumn still means back-to-school to me. Such a great mix of anxiety (P.E.!) and excitement (new supplies!). And of course the classic brown bag lunch featuring ants on a log, a bologna sandwich, and goldfish.
Here is Clover's beautiful envelope to me. I'm swooning over the pink leaves!
Clover writes: "Probably my favourite season of them all, Autumn. Living in England I'm lucky enough to enjoy such a variety of wonderful colours at this time of year. There is nothing that beats a walk through Greenwich park on a crisp day and all the flaming reds, oranges and pinks of the trees against a bright blue sky."