Summer is undoubtedly my favorite season, and this month, I'm celebrating it with pen pal Jessie Pickren, founder of the stationery company Hew and Co. Jessie creates smart, subtle (and sustainable!) paper products out of Nashville—her patterned envelope liners are the stuff of dreams.
Here's my envelope to Jessie:
Inspired by summers spent floating in the neighborhood pool.
And here's Jessie's envelope to me:
Jessie writes: "Summer is marked for me by the smell of grass, which instantly sparks a nostalgia for and memory of my childhood. Twirling and twirling until losing your balance, plopping down into tall fresh grass, and wiggling around as the earth spun and then slowly settled…Finding the biggest hill in the neighborhood to roll down tumbling as fast as possible (grass to the face the whole time!) to reach the bottom first in victory. My whole childhood was filled with these grass-baths of sorts (ha!) and were happily the inspiration for my envelope."
(see what I mean about her patterns?)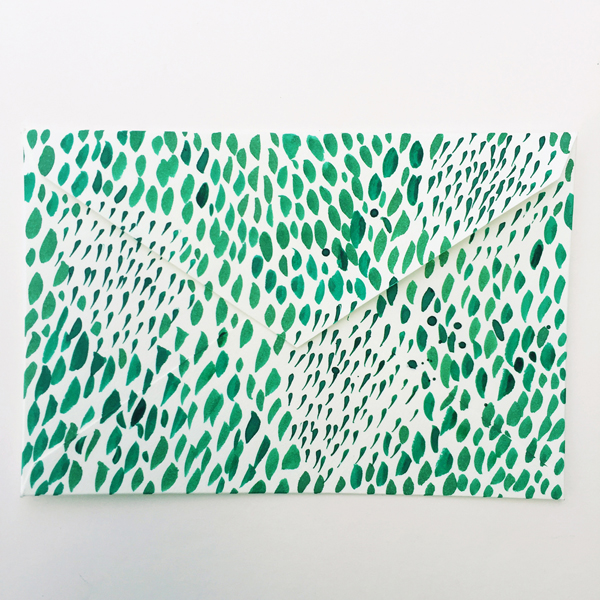 What are your favorite things about summer?