Happy National Letter Writing Month y'all! For April, I teamed up with the fabulous illustrator Jordan Sondler (her patterns are incredible!) and our theme was simple (and slightly meta): Letters.
Here's my envelope to Jordan:
Daydreaming about a pizza stamp…
Here's Jordan's envelope to me: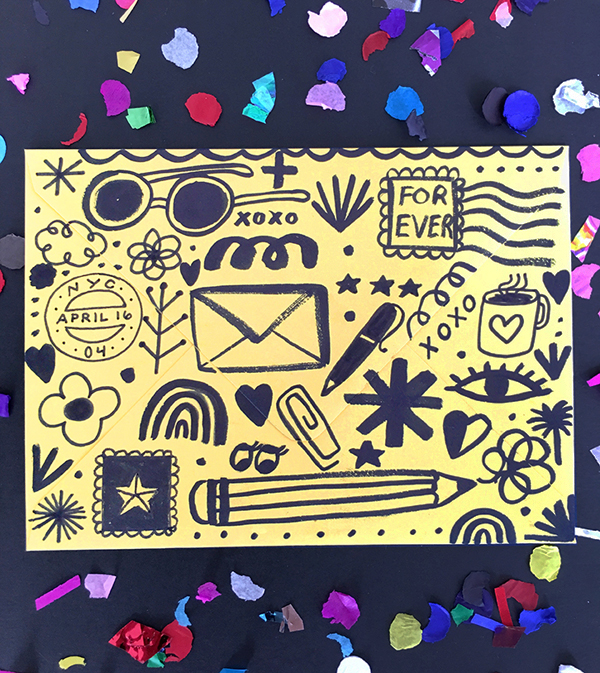 Jordan writes, "My envelope is inspired by the beautiful tools we use to help us send mail. What a great excuse for new pencils and stamps!"
How are you celebrating National Letter Writing Month? Has anyone been sending happy mail to a penpal?