Over the break I realized I needed new bedroom organization so we partnered with IKEA to get things done. To start, I'd never really found side tables I liked since we moved in a few years ago…
I was using a little bench I'd found off Craigslist but I was in dire need of some storage so the first thing on the agenda was getting a side table. I found these little round modern tables that have a ton of storage. I was able to organize all of my accessories and pins inside. I picked up lots of little organizational dishes (see here, here and here) and sorted things out. The whole process only took an afternoon and I was so happy when it was done. (And a little mad at myself I didn't do it earlier.) Now that I don't have to spend the time hunting for my things, I can spend an extra 20 minutes in the morning on a creative goal (like taking ukulele lessons!) I've been doing this Daily Creative Challenge for a week now, and I already feel like my days are more productive.
The next thing I did which always transforms a room is refresh my plants. I usually do pretty well keeping plants alive (I try to choose plants that are hard to kill!) But I also don't feel any guilt when I accidentally kill one. I always figure it's cheaper than getting cut flowers and I just take the old planters and fill them with new plants. No harm done! It breathes new life into the space when you add plants. I also picked up this clever table lamp that has a built in charger. You leave your phone on it while you sleep and it charges it! No more looking for lost chargers (which is another great way to save time each day.) My final step was to donate anything I didn't want.
How can you get switch up your normal routine for 20 minutes every day this week? Try taking time in the morning or evening to try a creative activity. Record your practice by snapping a photo and sharing it on Instagram with using #iamcreative.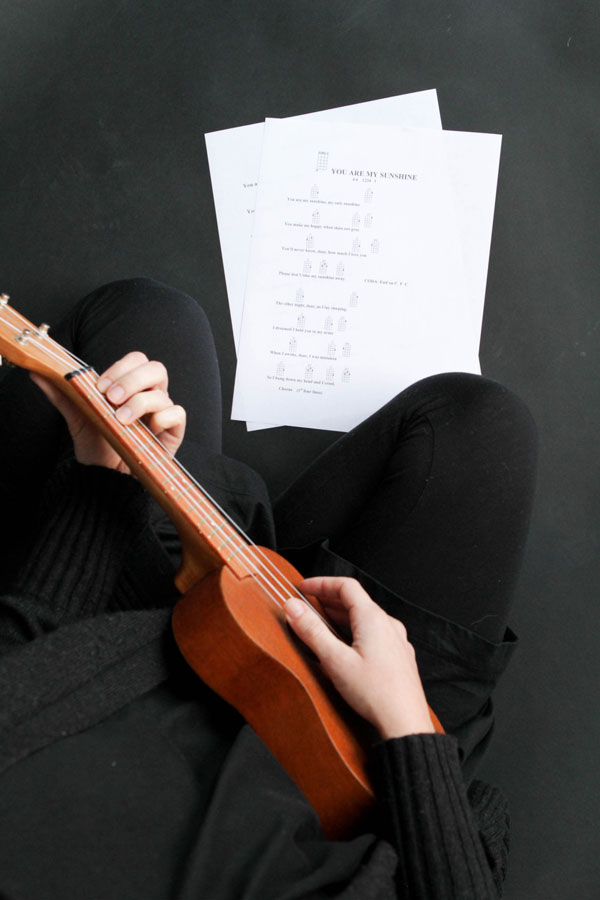 Sources: RIGGAD Work Lamp, IKEA PS 2014 Storage Table, RENS sheepskin, GADDIS Basket
This post is sponsored by IKEA.
Photos by Paul Ferney for Oh Happy Day