Thanksgiving is a great time to have fun with table decor. These fun printable table turkeys make great place cards, table decorations, or a fun craft for kids during the holidays. Get creative with these turkeys this year!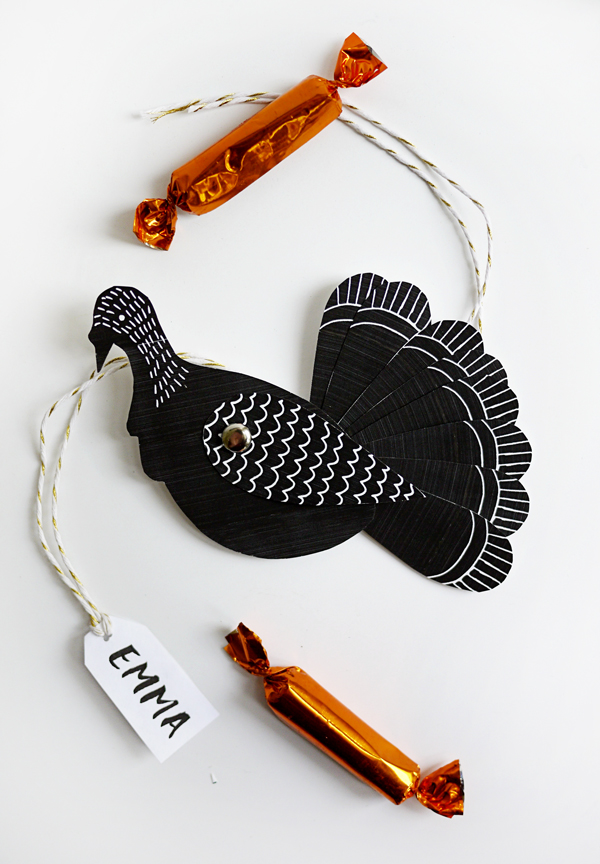 Materials: Printable Table Turkey Template, 8.5 x 11 card stock, scissors, 1/8 inch circle punch, metal brads.
Step 1: Print out the Printable Table Turkey Template on a 8.5 x 11 card stock.
Step 2: Cut out each piece of the turkey template.
Step 3: Punch holes as indicated on the turkey, feathers, and wing. Secure the back feathers to the turkey with a brad as pictured. Spread out the tail feathers.
Step 4: Secure the wing piece to the turkey as pictured.
Step 5: Fold the turkey stand and cut a notch as indicated by the printer lines. Place the turkey on the stand and place on a table.