At Oh Happy Day we are all MASSIVE fans of Australian brand Gorman. Unashamedly so. Their recent collaboration with artist Camille Walala produced a stunning new collection that consists of bold and bright geometric prints, primarily influenced by the Memphis design movement of the 80's.  Inspired, we wondered how we could translate this super-awesome collection into a party concept…



Firstly, we borrowed patterns and colors used within the collection and incorporated them into our decor in various ways- whether it was hanging as a backdrop or covering large acrylic display boxes of various shapes and sizes. We loved the idea of creating a layered effect with all the different elements! We featured Memphis party plates, black martini glasses, squiggle straws (so 80's!), silver festooning and a hanging metallic curtain with a diagonal edge cut into it. We even created some whacky paper photo prop glasses. But my absolute favorite element was the acrylic cube filled with tiny disco balls!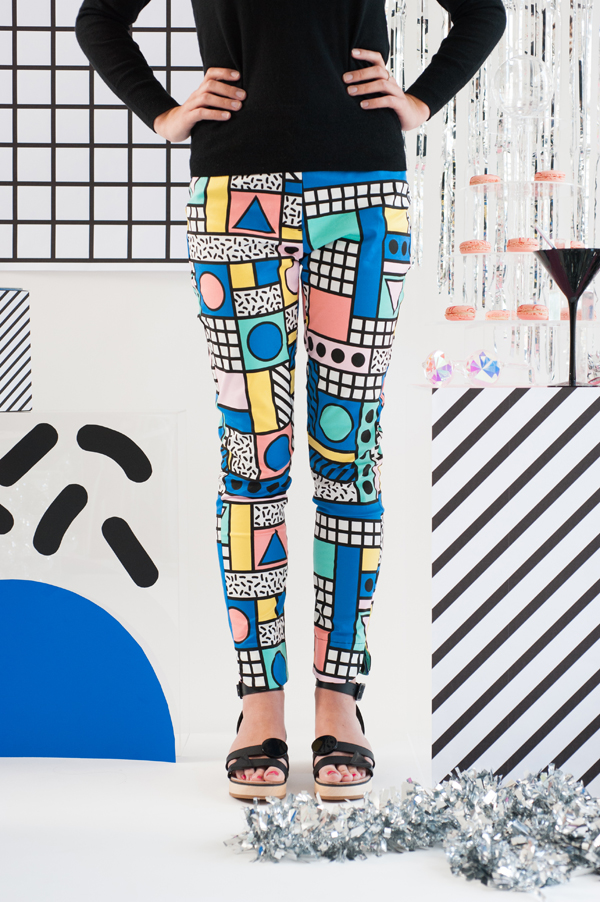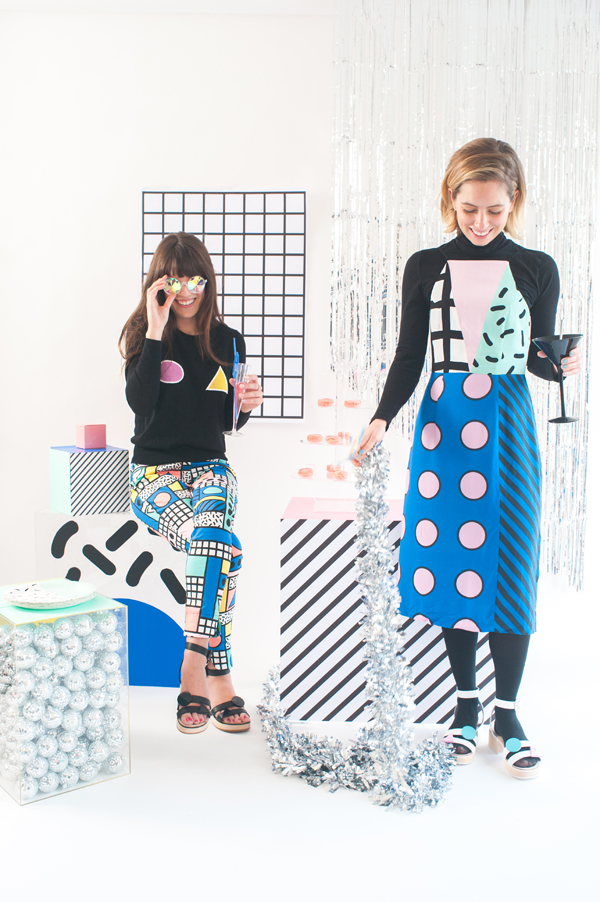 As it turns out, if you're ever stuck for ideas on party styling, fashion can make an excellent resource for some pretty crazy and unique ideas!
This post is sponsored by Gorman. Check out the whole collection by Gorman and Camille Walala right here!
Photography by Karen Cline of Pretty Simple Productions for Oh Happy Day