Here is a sunny DIY that would work well for party decoration, a wedding, or a photo booth backdrop! I love that all you need for this project is paper and string!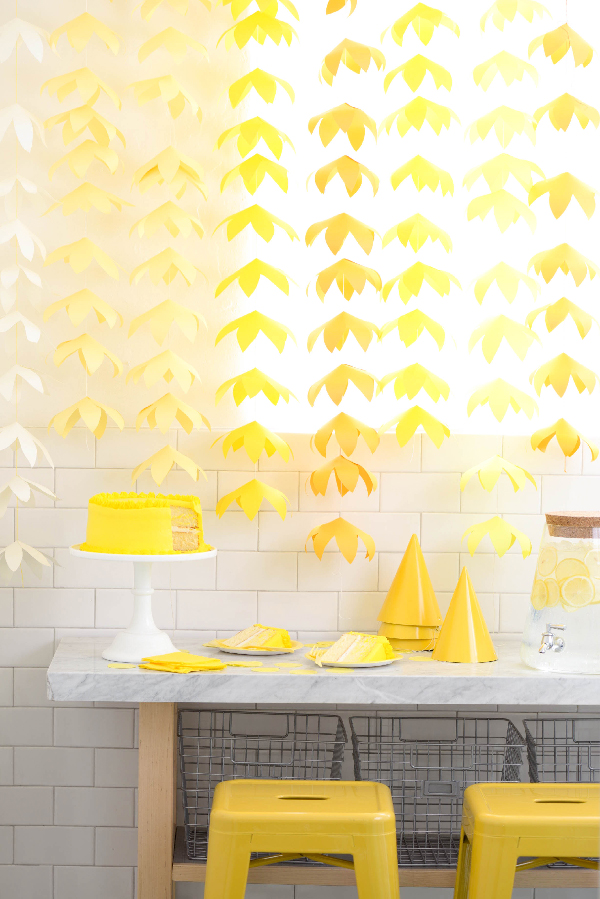 Materials: Cardstock, flower template, scissors, glue, thread
Step 1: Print the template and use it to cut out flowers from the cardstock.
Step 2: Open the scissors as wide as they allow and use the edge to curl the edges of the petals down.
Step 3: String thread through the gap and glue the petals closed around it.
Step 4: Repeat until it creates a long chain!
Photos by Sarah Hebenstreit for Oh Happy Day