We held our second Screenprinting Event at the studio this past weekend and it was so much fun. I love these because everyone comes with a ton of stuff to print on and there is so much energy. At the beginning of each class, my friend Andy Kane from Sparka Screenprinting  gave a short tutorial on how to use the screenprinter, and then we spent most of the time printing. Uniqlo provided everyone with a kids T-shirt, but we also printed on jackets, sweatshirts & onesies. There were 8 different designs (see them all here!) by Katy Smail, Wendy MacNaughton, Amanda Jane Jones, and Emily Isabella. If you'd like to attend an Oh Happy Day Craft event, there are still some spots available in our Woodworking classes next month!
My friend Rebecca planned this event and she did an awesome job. Our snacks came from Pop Nation. They make really fun popsicle flavors and serve them out of the coolest cart. We set it up on the sidewalk so people could take a break outside.
For our gift bags, Kate Spade  sent over a bunch of paper clips shaped like bows. They're perfect office accessories.
Knock Knock provided everyone with a bunch of sticky notes with fun sayings.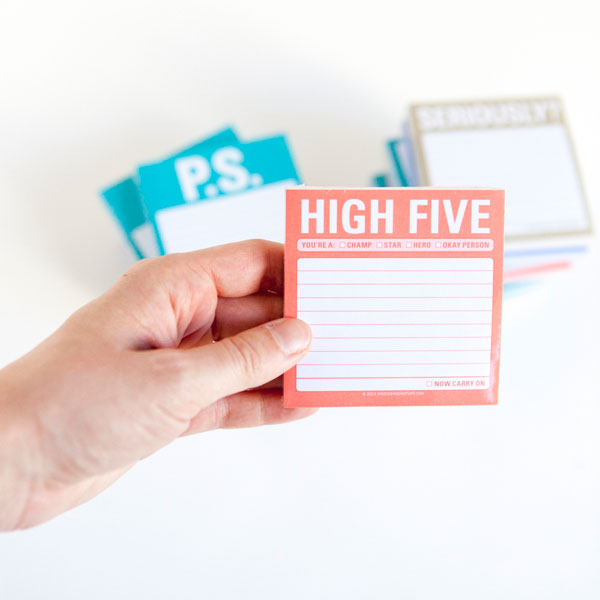 These pretty mini metallic notebooks are from Haute Papier.
Letter C Design gave everyone packs of rad pencils.
And everyone also got to taste these marshmallows by Malvi Marshmallow Confections. They were so good!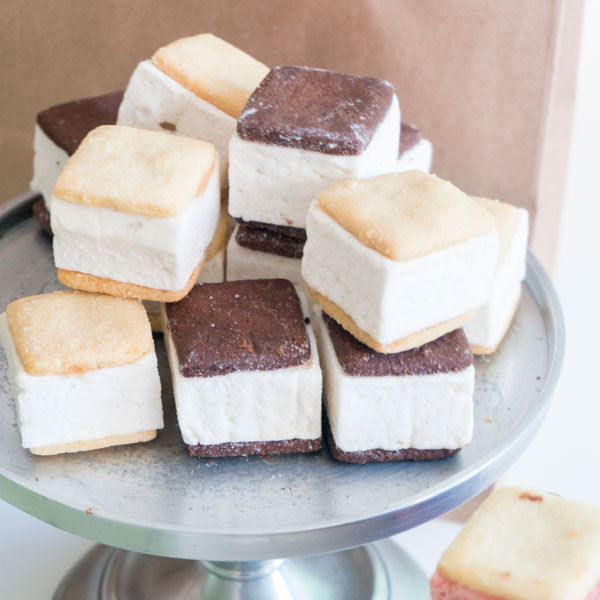 Photos by Paul Ferney for Oh Happy Day